Woodworking means different things from various individuals. Some engage in the activity to pass the time while relieving stress and exercising muscles. Others create long-lasting pieces as a profession. Whether you are planning to create your workshop for money or a hobby, it's essential to have some vital tools in your workshop.
In this article, you will get an understanding of the must-have tools for starters.
1.                   Circular Saw
Often, many woodworking starters argue that a circular saw is a tool for carpentry. However, experienced woodworkers tend to disagree. You may ask the reason for their disagreement. Well, when it comes to a circular saw, there may be more handheld power tools than a circular saw. In woodworking, this powerful tool can be used with a clamp-on straight-edge. It can be as accurate as a table saw, and handle some of the everyday tasks, such as cutting sheet goods like plywood or medium-density fiberboard (MDF). A circular saw is a perfect tool for starters, primarily if you are operating on a tight budget.
2.                   Scroll Saw
Second, in the list of essential woodworking tools, you ought to consider is the scroll saw. Many refer to it as a jigsaw or the gingerbread saw. This tool is perfect for getting the job done as it allows you to cut tight curves, intricate shapes, and angles. Its blades (jeweler's blades) are usually short and straight. They are clamped at the top and bottom and often cut in an up-and-down motion.
If you went searching for a perfect scroll saw to get the job done, you will realize that they do come in variable speeds. One thing to note is that a scroll saw is designed for precise cutting. When it comes to finding the right scroll saw for your new workshop, the many options available in the market can be a bit confusing. The woodwork experts at SawsHub.com strongly suggest that people do their research to make sure they get exactly what they need that won't break their budget. While functions may not vary that much, brands play a huge role when it comes to woodworking equipment. Reading reviews and comparisons of the leading scroll saws in the market today will surely smoothen and narrow down your search.
3.                   Power Drill
Although many people prefer using a cordless drill, a corded drill is extra versatile and a perfect option for woodwork starters. It's sturdy and versatile. Many people opt for cordless drills because of their portability. However, you shouldn't forget that the portability comes with a price tag. Corded drills can as well do more than the cordless type. When picking a corded power drill, it will be best if you considered whether you want to use a 3/8-inch or a 1/2- inch keyed or keyless, hammer drill or a straight drill and many other factors.
4.                   Chisels
Another tool that you must consider adding to your workshop is a set of chisels to cover your bases. The tools come in varying sizes, and that's from a ¼ inch to 1 ½ inch. These sizes will keep you well equipped. Adding a bevel-edged bench, chisel adds versatility to your woodworking. Also, when buying your chisels sets, consider the handle. The best chisels are ones with a wooden handle and a metal cap. The wood handle gives you a better balance and grip. The metal cap, on the other end, ensures that your chisel can withstand the impact of the mallet.
5.                   Nail Gun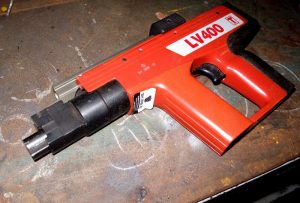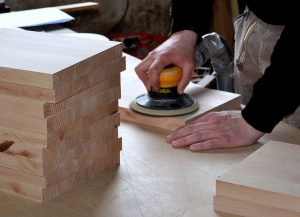 Although a hammer can get the job done, working with a nail gun is far much better. A nail makes work simple by allowing you to insert nails with just the pull of a trigger. It's the perfect tool when you are installing baseboards or trim. Even with a nail gun, you can still use your hammer. After all, you don't need to bust out the power tool when you only need to drive in a single nail on the wood.
6.                   Router
The last tool in this list and that every workshop should have is the router. This tool works perfectly for starters who are looking to shape decorative contours on their pieces. A router is excellent for cutting dados and rabbets. Today, most routers come in different bases, and this includes a stationary base and a plunge router base. For starters, you can choose to work with a quality fixed base model. This model takes care of several tasks. It can as well be mounted on the router table should you decide to buy one. When purchasing, it's also good to consider the speed controls, easy-change bit collects, and the hp size of the motor.
Woodworking is a perfect hobby for many. Others take it as a profession and gather a fortune from creating amazing pieces. If you are looking to establish your first workshop for the job, this article has the top six woodworking tools you should consider adding in the room. The tools mentioned are used to perform varying tasks. Read through the entire article to have an idea of the device you may have missed to add, and why it's crucial.