Whether you're going on a road trip, a hiking adventure, or you're just out and about, bringing a reusable tumbler is beneficial in many ways. It's even more advantageous if your portable beverage carrier is insulated. Some people like to call them travel mugs or travel flasks, but these little beauties are becoming more and more popular these days. They help make the travel experience more enjoyable and convenient, keeping you quenched and fueled up for the entire while. But why own one? Some may ask.
Well, here are a few benefits of insulated tumblers when traveling.
Versatile
One of the biggest advantages of insulated tumblers is that you can use it to carry different kinds of beverages other than coffee. You can also put tea, hot chocolate, juice, or even water. Provided you keep it clean, you can use it with your favorite beverage or whatever quenches your thirst best and you won't be disappointed.
Hot/Cold – Just The Way You Like It
Well, this is where the word "insulated" in the name comes in. If you like your coffee or any other beverage hot, an insulated tumbler will keep it that way for more than just a few hours. If you prefer it cold, you won't have to worry about your beverage getting heated up by external temperatures. This heat retention factor makes it a wonderful item to have on your travel checklist, especially when traveling during the extremes of winter and summer.
However, not all tumblers are the same. According to Mark Weir and the guys from HowToHome, insulated tumblers come in different shapes, capacities, and styles. Some are more effective in retaining heat, whereas others are designed with durability in mind. Before approaching your purchase, therefore, it's important to consider the features of the specific bottle beforehand to make sure you get exactly what you want in one.
Saves Money
In this age and day, everything that saves you a buck or two is great, right? Well, not exactly, but this statement is at least 80% true. The fact it is reusable makes an insulated travel tumbler an amazing item to own. What's more, it also saves you money since you don't have to regularly purchased packed drinks or bottled water during your trip. In addition to saving actual money, you also won't need to make stops at cafés, which saves you time. As a matter of fact, some cafés actually give discounts on certain beverages such s coffee if you're using a reusable mug.
Works Great as A Gift Item
Everyone appreciates a nice gift. However, gift-giving is not everyone's strong suit and figuring out the item your recipient would appreciate most can seem like rocket science. If you're gifting your pal or family member who loves traveling, and perhaps they love coffee, an insulated tumbler is something they'd most likely appreciate.
It's Hygienic
In the wake of the Wuhan coronavirus (Covid-19), which has shaken the world in 2020, and other communicable pathogens, hygiene and sanitation are paramount to everyone across the globe, especially travelers. The other great thing about using an insulated tumbler for your drinks is that it is more hygienic. As long as you keep it clean and wash it after every use, a traveling insulated tumbler can be a great way to carry your personal beverages without worrying about contamination or coming into contact with pathogens when purchasing beverages. You cannot compare it with packed drinks, which often go through various hands.
It Is Environmentally Friendly
Over the last few decades, protecting and conserving the environment has been one of man's primary goals. Well, an insulated tumbler also makes you a friend of the environment, in the sense that it is reusable. Compared to recyclable paper cups, plastic bottles, and other kinds of beverage packaging, it's production has less negative effects on the environment, especially since it can be used numerous times without having to spend fuel or emit ozone-depleting gases in the process. It also retains temperature, thus minimizing the energy spent on refrigeration and heating.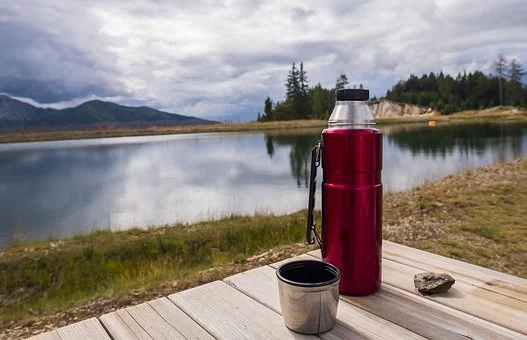 When traveling, it's always important to stay hydrated, energetic, and fueled up. It helps you beat the various challenges you may encounter on long trips, such as fatigue, feeling drowsy, muscle aches, and thirst. It keeps your eyes wide open and your mind conscious of every moment. However, this often depends on the beverages you use and how you carry or acquire them. The above are just a few of the many benefits of having an insulated tumbler to carry your favorite beverage as you travel.