When it's time to sell your home because you're moving to a better one or you're moving to another country because of your job, it can be a little confusing when it comes to home repairs and renovations. You need to find out what are the most visible issues in your home and then try to fix them to get a better price for your house. Also, this can increase your chances of getting a quick sale tremendously.
So, we've come up with some important renovation tips that can help you sell your home fast.
Work on Your Curb Appeal
Every homeowner should fix the outer area of their home and create curb appeal. You will need to work on your landscaping and check the bushes, flowers, trees, and garden ornaments to see if you can make them look much more appealing. Check your pavement and driveway to see if there are any cracks or damages in the concrete that need fixing or replacing. Also, a proper pressure cleaner can spruce up the curb and driveway to make it look as good as new. Your front door needs to stand out too; try not to make it blend in with the house's colors. Any part of your front entrance and backyard should be symmetrical to create pleasing focal points, making your home look so much better on the outside.
The Minimum Requirement Approach
Sometimes it's a good idea to just focus on the minimum fixes that don't cost much and would be good enough to successfully sell your home. This method can save you time, money, and effort when you're trying to sell your house in a lot of real estate markets around the world. Even if you reside in California, where the housing market is overvaluing homes, you can look for companies that buy Homes in Los Angeles for cash upfront without asking you to work on extensive repairs or listings. You would get a quick sale and avoid any hassles this way because these companies don't take commissions and they require minimal effort on your part. This also allows you to sell your house quickly without any closing costs and it's a great choice for people who are in a hurry to sell their home.
Remodeling Your Kitchen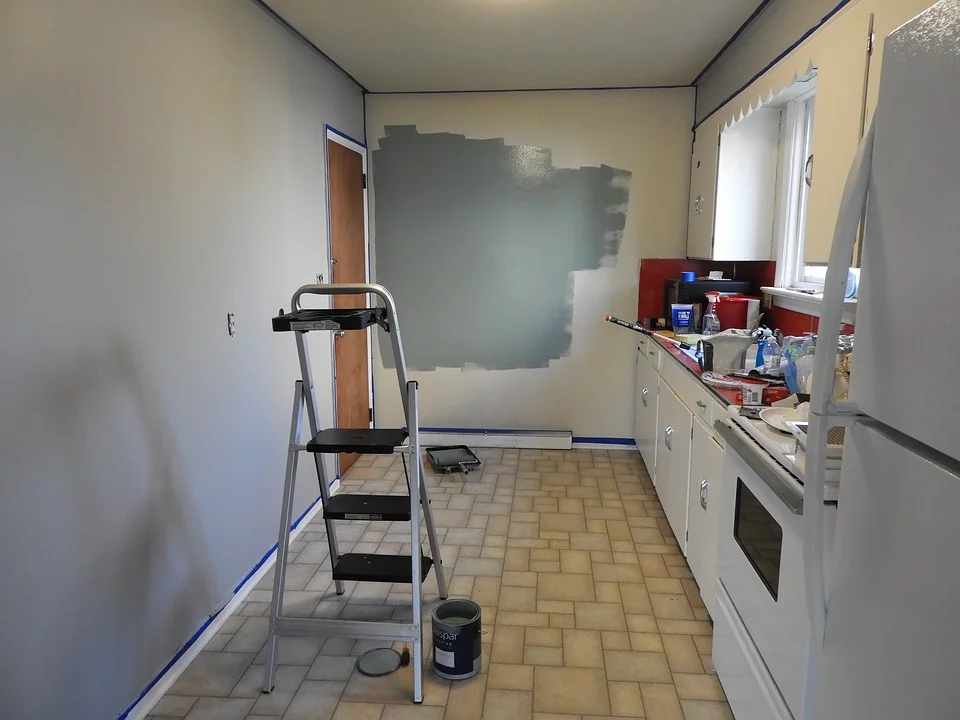 The kitchen is probably one of the most important rooms in any house. Some buyers actually buy a house quicker if the kitchen was and recently renovated. Since it's the most commented-on room in any home, you should make the kitchen your priority during renovations. It can be your secret weapon to entice and motivate buyers to close the deal and buy the house. The money you spend on this remodel would be worth it because it will increase your chances of a good sale and it will also enhance the overall value of your home. As a result, this will land you a bigger selling price than what you had originally expected before renovations.
Staying Neutral Is Key
A lot of homeowners forget to stay neutral to appeal to a large number of potential buyers when it comes to their home's interior design and layout. Try to pick colors that aren't too bold or flashy. You will need something with an earth tone instead; having neutral colors allows numerous buyers to picture themselves living in your house. Even though repainting your rooms would be needed, you should go for subdued tones that look very appealing to any kind of taste and preference. This will increase your chances of getting a quick sale because people will feel comfortable the moment they walk into your house.
Energy-Efficient Upgrades
Most homeowners focus on visual improvements, but ignore energy-efficient upgrades. This is the wrong way to go when it comes to your renovations because these types of improvements can land you a bigger sale faster. So, you need to consider replacing or fixing your windows, attic insulation, water heaters, and HVAC systems to ensure that your house won't be costly for potential buyers when it comes to energy and utility bills.
Even though it depends on your budget, a full renovation and remodeling plan would be extremely effective for a quick home sale. You need to make your house look appealing and attractive by fixing any flaws, especially if it's something very visible and can change the buyer's perspective of the home. Also, you need to comply with your home inspector's guidelines to ensure that your home is fit for a sale. With the right mindset and plan, you can sell your home very quickly after a smart renovation.