Gentlemen, the first rule of thumb when it comes to dressing sharp is to choose the right outfit! Whether it's your athleisure pieces, your casual wear, or your official outfits, choosing the right outfit will definitely have an impact on some crucial aspects about you. They say that you are what you eat but truth be told, your choice of clothes will speak volumes about the type of person you are. The key here is to dress like a man, period! While you may be tempted to dress to impress, it's of utmost importance that you wear that which you're comfortable in because guys, it's about you and your happiness, right? 
So regardless of what you consider as your best style routine, below are fashion tips to every man out there who wants to look good and sharp.
1. Ditch Boyish Clads
Maturity is an attractive quality so endeared by women and if you're keen on your appearances and are looking to update your wardrobe, the first step should be about ditching some of your boyish clothes. This includes tees that have, well, for lack of a better word, motif fs. They are cool and all but to remind you of an earlier statement, the key is to dress like a man. Today, fashion will dictate what you should wear, when, and how. No one will tell you about the quality of clothes you need to invest in. Nonetheless, if you visit the site recommended by some celebrity fashionistas, you'll come to learn that menswear is much more than just fashion. There's more that goes into a man's wardrobe than meets the eye. As you read on, you'll learn that among the things you might need to change in your wardrobe include caps, funny cartoon graphic tees, oversized trousers, and colorful belts. Now, this is just the first step towards separating a man from the boys and in making him look good and attractive.
2. Moderation Guys, Moderation!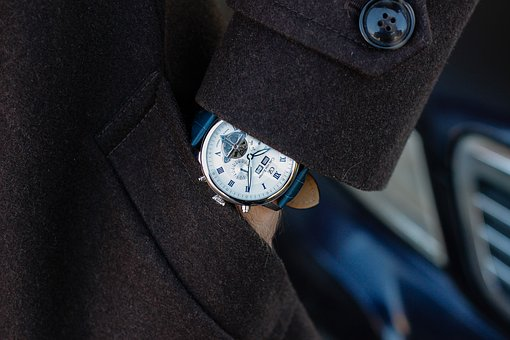 Of course, everyone wants to look fashionable. But how do you tell that it's too much? This is the case when it comes to accessories. To women, this is not an issue. However, it's a major concern for men who cannot tell when it's too much. Men, here's how to wear jewelry with class:
Determine your environment

– There's a good reason why most if not all corporate guys will shy away from loud accessories. These include showy necklaces, studs/earrings, and shiny bracelets. However, you can always jump into the bandwagon if your environment is not as restrictive.

Keep it simple

– If you're in doubt about your accessories, keep it simple! But if you're comfortable, the options are endless. However, not all accessories will work on your body type seeing that we are different both in stature, complexion, and inclinations.  

Match your metals

– Men's jewelry are metallic, the most common being gold and silver, and there's a good reason for this. It's a symbolism of strength. When wearing jewelry, your whole outfit should only feature one tone of metal. This means that it's inappropriate to wear different jewelry color tones at a time, not unless it's an heirloom or a wedding band.
3. Say Goodbye to Your Comfort Zone
It's about time you tried something new. Life is about discovering new things and embracing the unfamiliar with open arms. When this is translated into your wardrobe, you'll gain more confidence and achieve a bolder look. Find outfits that will allow you to express your inner self, your likes, and your personality. If your wardrobe is filled with outdated attires, then it may be time to hit a haberdashery. Here are a few pointers on how to rock it in style:

Blazers with jeans

Short-sleeved shirts with shorts

Beige chinos and denim jackets

Striped or plain tees with denim  
4. There Are Better Shoe Options Out There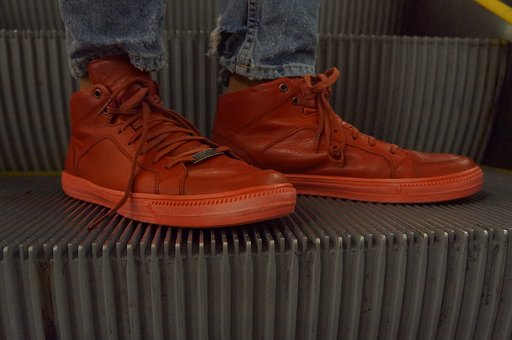 Guys, it's time you invested in more shoe options other than black and brown moccasins. Adding to your inventory of shoes will mean that you have a pair for every occasion. However, try to be versatile in this area as it can sometimes be a tricky affair when shopping for shoes. If you must, get a second opinion, it doesn't hurt.
Lastly, you also need to smell nice and not pretty! While it's an invisible part of your style, it's still an important element that says a lot about you. The best cologne will make you look confident, attractive, and less stressed. Don't you want the ladies to tell you that you smell awesome? That's food for thought!