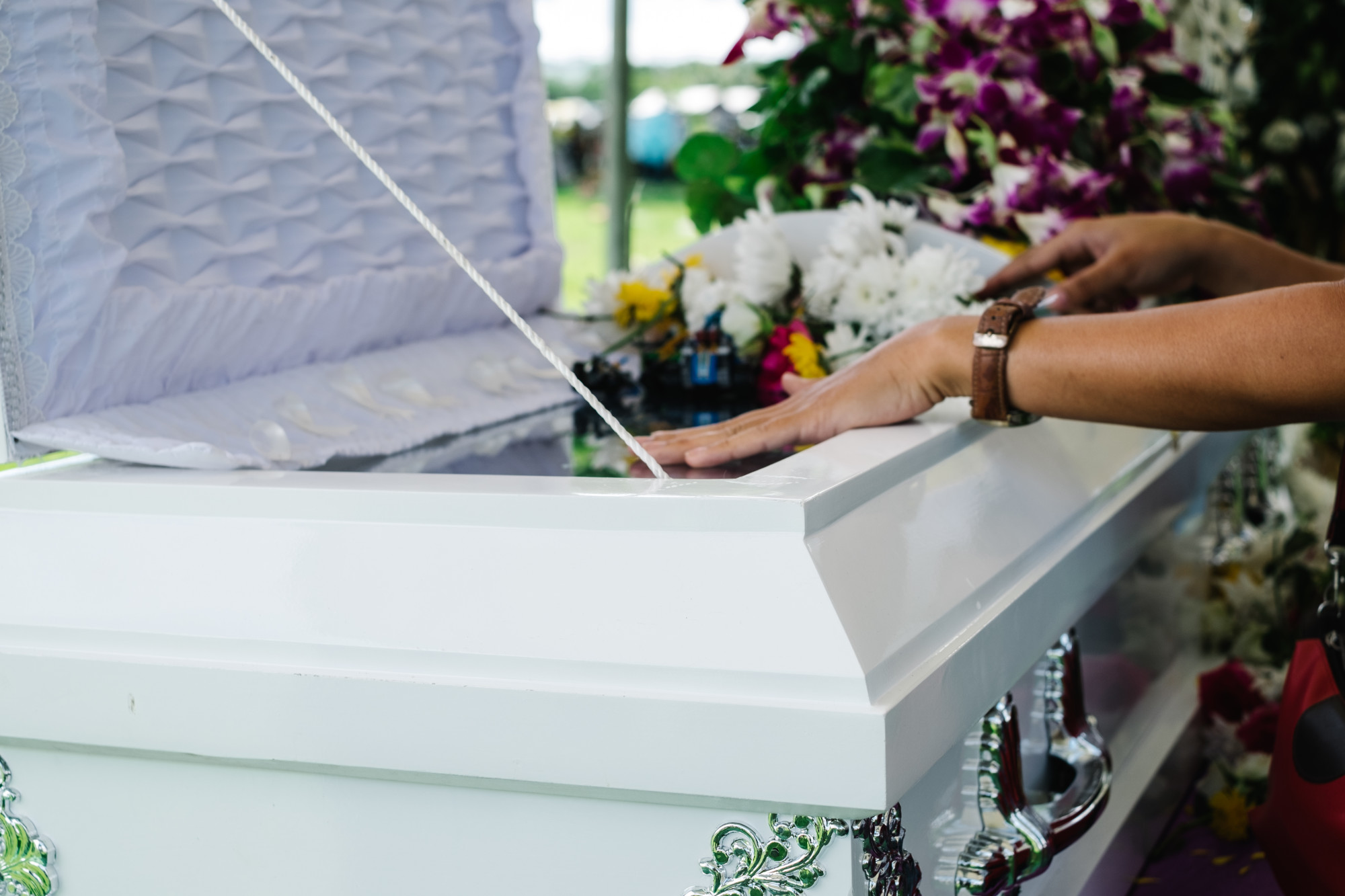 The thread of life, the light at the end of the tunnel, passing between worlds – whatever poetic phrase you prefer, they all mean one thing: dying.
And we're all going to die someday, even if it scares us to think about it. But what should scare us more is what happens once we're gone – regarding our unpaid debts and funeral costs.
If you want to avoid having your loved ones pay for your service, then you need to look into burial plans. Learn all about it below.
What Is Burial or Funeral Insurance?
Did you know the average funeral costs $7,000?
Now that's with the traditional burial option, not cremation cost. But still, it's a lot of money. And if you don't have a savings plan your kids can access or a life insurance policy, your loved ones are on the hook for those costs.
You know they're going to be devastated when you pass, and you don't want to devastate their wallets as well. Burial or funeral insurance gives you a death benefit that your loved ones can use to honor you at the end of your life.
It also means that you get the service you want. For example, the idea of being buried underground is a turn off to some people. But if no one knows that, then it may just be what happens when you die.
Part of getting what you want after death is having the right end-of-life directives, but the rest of it (like so much in life) comes down to cash.
Who Are Burial Plans Best For?
Most of us aren't ready to grapple with the idea of death until at least age 50 – which is when most people start to consider themselves "older" or "old".
In terms of burial plans, that's when most people start looking at coverage. As long as you're healthy (and you have a life insurance policy) there's no reason to get coverage before then.
The younger you are (50 and up) the cheaper your monthly premiums will be. As you get older (and death becomes more of a reality) costs go up.
There are different rates for men and women, as they die at different times, according to the US Census. Like qualifying for other types of insurance, it's cheaper if you get a declaration of health from a doctor before you apply for your policy.
How do Rates Work?
Just like a life insurance policy, if you want a higher payout after you pass, you'll pay more up front. For example, you could get a $5,000 policy or a $10,000 and anywhere in-between.
Given that the average funeral is $7,000, the seven thousand plan is a popular option.
Then you have to look at the type of policy that's right for you.
In terms of insurance plan types, there's usually something like "Term or Standard" and "Pre-Need". You may have a pre-need option with your current life insurance plan.
It's much more common to see a term or standard options, as they're more popular. The standard option is like you use for any other insurance type – you pay in every month until you need to access the payout you've earned.
What Does Burial Insurance Cover?
Burial insurance covers the major parts of a funeral, from the transportation of the body to the costs of a funeral home. Embalming and preparing the body, and usually the cost of the casket.
If you're being buried, you can use funeral insurance to cover the cost of a gravestone as well as a funeral plot. Other of-day costs, like the opening and closing of the grave and labor fees, are included too.
If there's money left over after the service, some plans allow you to put the remainder towards medical bills, legal services, or any kind of debt. You'll have to read your policy agreement for clarification.
If you're opting to be cremated, then it includes the costs involved in that and a receptacle for your ashes.
The Pros and Cons of a Burial Plan
Like anything, there are pros and cons of having burial insurance. It's another bill that you have to pay every month. But most of the time, the bill cost is so affordable, it makes the thought of having everything covered worth it.
Here are some pros to getting your own burial plan
The application process (and approval) is relatively easy
Most don't require a medical exam
You can prearrange services and determine what you want
Pre-pay for your own funeral
It accumulates cash value
On the other hand, the cons are
It's another bill to pay
You can overpay for premiums vs actual cost
No medical exam = no good health discount
You have to weigh the pros and cons yourself, and perhaps even ask your family what they think. If your children want to cover your funeral costs for you as a gift, then you won't know unless you ask.
How to Decide If It's For You
If you have a life insurance policy but have other plans for your payouts, like inheritance or charity, then you should consider burial insurance.
You should also consider it if you don't have any money set aside of end-of-life proceedings and your children aren't financially fluid (or you don't know if they will be).
It's also a good idea to get burial insurance if you don't trust your family to respect your end-of-life wishes. By purchasing insurance, you can pre-pay for services, which gives you a better chance of having your wishes respected.
Finding the Right Policy
If you've decided that burial plans are right for you, great! Now you need to go policy shopping. Find out if your life insurance has separate burial insurance add on.
If they don't, you may want to find an insurance broker. There's a cost to working with one, but it's much better than tirelessly scouring the internet.
While you're considering your own mortality, check out these tips for making a will.