Trading opportunities have been growing steadily for the last few decades. The growth has been facilitated by the advanced use of technology, which has made it easy for people to access the various financial markets. Forex trading, for instance, has managed to gain popularity all over the world. It is currently the largest financial market in the world, with more than $4 trillion daily trades. 
Unlike the other markets, forex trading is for everyone, and any trader can make it provided that they have the necessary skills, and they are willing to learn. Besides, the market never closes, and this means that you can trade according to your desires, and not according to how the market dictates.  If you are looking forward to joining the market too, here is a pro success journey to keep you motivated. Hopefully, this story will encourage you to keep pressing on despite the challenges.
The success story we're talking about is the founder and the managing director of one of the largest trading chat rooms, Investors Underground. Nathan Michaud is a well known online trader. Before launching his site, Nathan was a trading expert at Profit.ly. His stay in Profit.ly was only short-lived since he had greater plans of beginning his trading chat room. He had a passion for trading, and that is what he exactly did after leaving Profit.ly. Nathan was already a veteran when he left Profit.ly, and thus it did not take him much effort to influence people into his new chat room. 
But how did Michaud manage to grow up to the top? Just like the other trading gurus, Nathans's journey was not an easy one.
The Journey to the Top
Michaud joined forex trading immediately after entering college. As a freshman, he had the chance to party, play, and to enjoy his college enrollment in style. He, however, decided to make use of his time well by learning to trade. Just like any other forex beginner, Nathan experienced his fair share of struggles too. He had to trade, while at the same time doing his classwork. At some point, the trading affected his classwork, but he had to balance both sides to be successful, thanks to the inspiration he got from his girlfriend and other friends, of course. 
One year after joining the online trading world, Nathan would overtrade until it reached a point where he would be giving away all the profits.  By overtrading, Nathan realized that he had a passion for trading, and that is when he decided to start a trading blog to record all his trades. The records would help him know what to apply for the next trades and what strategies he should drop. In three years, Michaud had gathered an enormous following in his blog, and that's how he was motivated to start his own chat room. 
He co-founded the famous Investors Underground in the year 2008, and since then, he has been working hard to trade, and to inspire other people that everything is possible with hard work and persistence.
So, what is the lesson of the story?
The beginning might not be easy, but you can make it if you are willing to. 
Just like Nathan, you should be willing to learn. When you express your willingness to learn, you will accumulate more knowledge, and with time, you will be an expert. Constant guidance keeps you up to speed with what's happening in the trading world. The practice is also part of learning, and you should, therefore, keep on practicing to perfect your trades.

Control your emotions-you can either win or lose in forex trading. As such, you should always be prepared for either outcome. If you win, do not get overexcited and relax with the thought that you will win the others too. Also, control your emotions when you lose.

Trade passionately- trading should be a passion and not an obligation. When you are passionate about it, you will set reasonable goals, and you will be patient enough until you make it.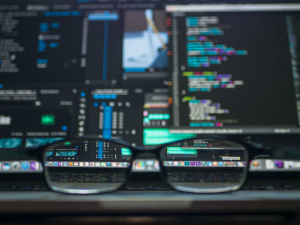 Bottom line
The most successful traders in the industry today started somewhere. They experienced similar challenges to yours, but they decided not to give up. Hopefully, the story has inspired you and given you hope to continue trading. If you would like to be a successful Forex trader, keep practicing, and seek expert tips from the people who have already made it. Finally, remember to open a demo account to test your skills. A demo account will give you the confidence you need before you join the live trading sessions.