In this day and age, it has been made possible for law firms to streamline their day-to-day operations by using law practice management software. Ideally, legal software solutions should manage cases and records of clients. Moreover, they should fulfill the role of an assistant, by reminding you about deadlines, making appointments, maintaining schedules, and making compliance requirements significantly less hectic. However, seeing as the market is abundant with solutions that claim to 'make your life easier,' it is difficult to recognize which programs actually deliver on the promise. Instinctively, you will turn to the most popular software, since, usually, their popularity is well-founded.
That said, here are the 5 most popular management software for law firms.
1. MyCase
Boasting a keenly priced bill of $39 per month when billed annually, MyCase also goes to offer free trials. However, if you would rather opt for a month-to-month subscription, then the bill can go up to $49, which still remains reasonable. MyCase is a legal management software that essentially allows users to store case files in one place. However, in addition to case file management, the software supports other features like client communication, legal marketing tools, and a complete billing solution. MyCase also has a fully automated mobile application that is cloud-based, which is available for Android and iOS. Additionally, this management software offers helpful live training webinars, as well as a comprehensive online library.
2. Clio
It should come as no surprise to find this popular legal software solution on the list. Clio is a management software that provides several common management features, such as client account management, time management, and billing management, which you can take out for a spin by making use of its free trial. Moreover, Clio integrates well with over 125 in-demand apps like Google Calendar, Allocate Legal, and Outlook.
Should you find the features supportive, you can turn your short-term fling into a long-term commitment by subscribing for the low-price of $39 per month. However, seeing as the software comes in three different versions, with the highest costing $115 per month, the more economical versions may miss out on some of the exclusive features other versions have to offer. Nevertheless, any of the three versions will help reduce your costs, since they limit the need to hire more legal staff. This is why the legal advisors over at https://www.clio.com/law-practice-management-software/ stress the importance of a comprehensive software system, seeing as it also reduces the need for relying on several other services. The Clio's management software also introduces various cost-effective management options for law firms, all while increasing efficiency.
3. Legal Files
Offering users the ability to effectively manage their firm's caseloads, case statuses, and schedules, Legal Files have long been one of the most popular legal practice management software on the market. In fact, it can easily analyze reports and help you with your legal operations by enabling many of its key features, which include response tracking, scheduling, messaging, note-taking, and docketing. Law firms can also utilize their mobility features by using the mobile app. However, it is only available for iOS at this time. Furthermore, Legal Files provide training, which is included in the subscription.
4. Zola Suite
A veteran legal practice management software, Zola Suite has, for years, been known to be synonymous with easy-to-use. The software offers three different tiers, with the lowest starting at $59 per month for annual subscriptions. Moreover, the software allows for easy integrations with apps like Dropbox and is equipped with different features, such as accounting capabilities, and a built-in-email, and more. Zola Suite also provides training through its YouTube channel and provides popular webinars that are released periodically.
5. CosmoLex
Another cloud-based management solution, CosmoLex is known for providing excellent all-in-one management software. They only have one variant of their software, which can come at two different prices. Depending on your package, you can expect to either pay $69 per month, or $59 per month when billed annually. CosmoLex is available for both Android and iOS, and they also offer a comprehensive training program, which includes free one-on-one onboarding and daily or monthly webinars. Due to its popularity, it is easy to find extensive online support through various articles or by submitting a support ticket on their platform to help you maneuver the software.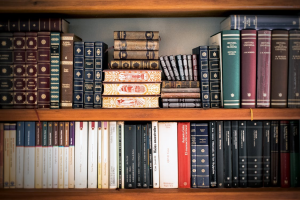 In order for law firms to exploit the many benefits a management software can provide, it is important to thoroughly study the pros and cons of your options, while also taking advantage of the free trial they offer. For the most part, these 5 popular legal software solutions will offer similar features. However, finding an easy-to-use interface that can also reduce your costs can be tricky. So, make sure to take your time when choosing.