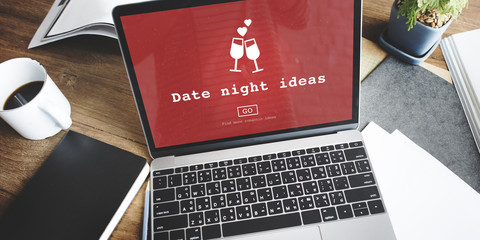 Did you know 88% of extremely happy couples over 50 plan time alone together?
If you hope to be 'an old married couple' one day, date night is critical. Plus, getting out is good for the body and the mind. Building memories can help you de-stress and enjoy more of your life.
Instead of spending another night on the couch, check out these better-than-good date ideas to do with your honey.
Have a Drink
Dates don't have to be an elaborate magic carpet ride.
Once you become a veteran in the relationship department, days and nights blend into each other. Before you know it, you haven't gone out together in years. Don't let this happen to you.
Do you know that little place you've been meaning to try out but just haven't made it over? Put on your good pants and take your lover there. An intimate hour of conversation goes a long way to keeping your connection thriving.
If it's close by, follow up with a stroll home hand in hand.
Have a Photoshoot
A photoshoot with your significant other can lead to a ton of giggles and 'sexy' time. Do this at home for a private affair or go out and storm the city.
Research some must-see spots in your town and pick a day to hit a few of them. Just dress up and make a day of it. For bonus points use the pictures as gifts for your family and your social media timeline.
Afterward, grab some burgers and go watch the sunset. Now you've had a whole romantic day of celebrating each other.
Picnic and People Watching
A picnic is a simple way to have a romantic day together. Do it for breakfast on the beach. Picnic in the park for lunch. Share a glass of cheap wine on the grass at a free outdoor concert.
While out, look at the people around you and makeup stories about their lives.
Make the date as simple or elaborate as you like. Spread a blanket on the hood of your car under the stars. Illuminate a field with candles and have a private dinner where you talk about the past and present.
Whatever you choose, find a way to make it special.
Escape Room
Maybe you're not in the mood for a candle-lit wine night. When you want to inject some blood pumping fun into your life try an escape room. Escape rooms started in 2007 in Japan and took off like wildfire.
You and a team have one hour to complete the adventure. Use clues from around the room to find a key or a padlock combination. The themes vary from escaping prison to stealing priceless art to being stuck on another planet.
Comedy Club
Going to a comedy club is another option that can be as casual or fancy as you like. Laughter improves your immune system and your overall mood. Pick a date to see your favorite comic or just drop-in to check out who's playing. You might find a new favorite comedian.
Most clubs have a two drink minimum. They do this to earn money but also to soften up the crowd for the comedians. If you plan to have alcohol, end a great night with a ride home.
The Best Good Date Ideas
The best good date ideas are ones that foster togetherness. That's the important part: that you come away feeling closer to your partner. To make the evening more special include a handwritten note or plan ahead and make it a surprise.
Keep a 'local adventures' list and go to something 2-4 times a month. Your relationship will thank you.
For tips on improving your success in a long-term relationship, click here.