Just because someone smokes weed a few times doesn't mean that they are hooked. But this is how it all starts. A person is never aware that they have an addiction until it's too late and are on the verge of despair and hopelessness. This is when families and friends will come in to help. Substance abuse and addiction, though they've often been used interchangeably, have a different meaning. Substance abuse, as the name suggests, is using a legal or an illegal substance in the wrong way. On the other hand, addiction means dependence on an addictive substance and as earlier mentioned, addiction begins with substance abuse.
By now, you know of relationships, careers, and lives that have been disrupted as a result of substance abuse. It's never a great feeling when a loved one is mixed up in drug-related scandals. As a friend or a relative, you have an opportunity to make a difference in their lives by leading them on the right path. However, it's not that easy and this is where this article comes in, to guide you through the basic steps of reaching out. With that in mind, here's how to deal with substance abuse.
While it's still early, you'll need to explore the various treatment options available and ones that you can afford. It's never easy to initiate this type of conversation with anyone, especially when it concerns you directly. But one thing to note is that whether it's at various stages of your treatment, you want to have someone who understands and is willing to stick with you despite your shortcomings. It could be a counselor, a doctor, or a patient who's been through what you're going through. But then again, it's your willingness to change that counts. Depending on your needs and your budget, there are various programs that you can benefit from when dealing with substance abuse. These include:
Outpatient treatment:

This is an ideal program for substance abuse patients as well as recovering addicts. As the name suggests, you'll not be confined to an institution but rather, commit yourself to daily activities that are included in the program.

Residential:

If your substance abuse has developed into a full-blown dependency, then this may be the best option. Patients in a residential treatment facility are well-looked after and provided with round-the-clock monitoring, counseling, and treatment.

Detox facilities:

Drug abuse will usually lead to drug addiction. While experiences and situations can vary, a detox program can help patients who are experiencing withdrawal symptoms.

Acknowledging the Problem
It could just have been a few pills to knock off the pain or a few glasses of wine to feel mellow. One thing to note is that no one chooses this road and it can happen to anyone. But before you throw in the towel, you'll first need to acknowledge that you have a problem. Living in denial will only cause you to drift deeper into your sorrows. Change is never easy and as you step closer to finding a solution for your problem, you must be patient with yourself as well as with those helping you out. Ideally, the people closest to you can make a huge difference in your recovery process. It's therefore important that you find a way to stick to them rather than form alliances with people who don't bring out the best in you.
Buddha, a religious leader and a renowned philosopher, was once quoted a saying: "To be idle is a short road to death and to be diligent is a way of life; foolish people are idle, wise people are diligent". This means that you need to find positive things to do to replace any bad habits. Creating a to-do list might help fill your day with activities and meaningful ones at that.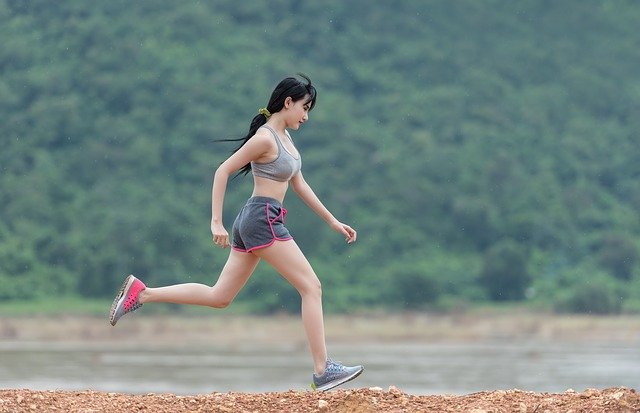 Recovering from any form of substance abuse requires that you take care of both your physical and mental health. This means nourishing your systems with satisfying nutrients and vitamins at all times. Most importantly, exercising as often as you can will help relieve anxiety, depression, and stress. In addition to this, it will also help to eliminate toxins from your system  
Dealing with substance abuse is no easy thing. At times, it will feel like you've reached the end of the road and there's no hope. But a journey of a thousand miles, as they said, begins with baby steps. Practice patience and show commitment and everything will work out just fine.