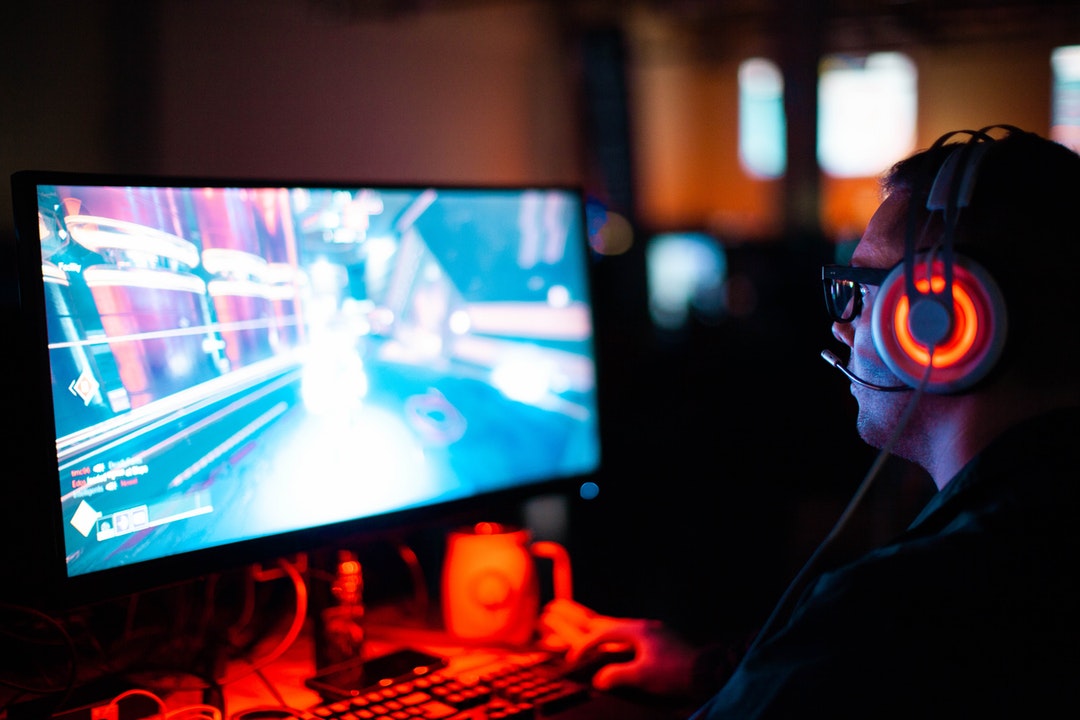 Do you love video games? We do too!
Games are fun, colorful and ambitious. If you're the creative type, you might want to learn how to do it too.
The games industry is one of the most fun and profitable businesses in the world. Gamers around the world will spend a total of $138 Billion in 2018. That's solid money, and a creative job to boot.
Are you looking to join the games industry? Want to become the next Gabe Newell, Hideo Kojima or Shigeru Miyamoto?
You need to learn game programming. If you're not sure where to start, you're in luck.
Today we'll talk about the best programming language for games.
It doesn't matter whether you're going to go the Markus "Notch" Persson route to go indie. It doesn't matter if you want to join a big team like Rockstar. This is where you start.
Before You Start Learning Game Programming Languages
Before you learn video game programming, here's the thing. You need to decide the programming type that you want.
There are two types of video game coding you can learn. They are systems programming and web programming.
Systems programming means you're learning the best language for game development for stand-alone systems. You are trying to learn games for PC and consoles.
Some system programming languages include:
These systems are robust and can handle everything within their own environments. Many of them are usable on many platforms and major operating systems. These include PC/Windows games, Xbox games, and even Playstation games.
Web programming is game programming languages that you learn for browser-based gaming. You can make games and websites with these languages. You can also use this for content management systems.
Many of the web programming languages tend to interplay. They are good at setting libraries. They use these to cover up for functions and elements that each game programming system can't do.
1. C++: The Best Language for Game Development
C++ is the most common game programming language in the entire world. It is usable in game engines, world building physics engines and many more. There are even some engines that will only take C++ for their game programming languages. These include popular development kits like Unreal Engine.
This is an object-oriented language. It's great for creating structures that allow for easier organization of code blocks. This is the best base for all video game coding, at most due to many languages stemming from this system.
Knowing C++ is critical for tackling major issues in video game programming. It's easy to compile and has few issues when it comes to memory management. There are also many resources that can teach you not only the basics but to perform best practices as well.
2. C#: A Must Learn for Game Programming
C# is the more limited but the best language for game development if you're aiming for console dev or Windows work. Pronounced as C-Sharp, it combines the low-level C game programming and the mid-level C+ game programming languages.
C# is a preference for people who want to do work for Microsoft's XBox and Sony's PlayStation consoles. These utilize C#, together with PC games. Many PC games also use R for data science, statistics, and graphics.
3. Java for the Indie Wannabe
Almost everything online runs on Java. From printers to many of the best games online use Java. That's for a good reason too.
Java is quick and easy to learn. It can build worlds on its own without using other libraries. This dynamic language is one of the best for indie game developers.
The biggest success story for Java in game development is a former indie darling. We're talking about Markus "Notch" Persson's Minecraft, the biggest hit title of modern gaming.
Notch developed the original Minecraft in Java, and the Minecraft Java Edition is still the best version. The game sold over 106 million copies in 2016, with a record-breaking 144 million in sales in 2018. All this power comes from the Java video game coding.
4. UnrealScript for All Platforms
You may have heard of the Unreal Engine more than a couple of times. We mentioned it runs with a base of C++, but the entire engine uses a proprietary UnrealScript language.
UnrealScript is among the most powerful video game programming codes over the past decade. It supports many of the major game platforms, making it among the best language for game development.
Unreal is prolific, used in games like Fortnite, Bioshock, Devil May Cry and the Arkham City series. You can even find it in the upcoming Mortal Kombat XL. If you're looking for a language that can help propel your career, shoot for UnrealScript.
5. HTML5 for Web-Gaming
In the presence of video game coding giants like Unreal and C++, it might be surprising to see HTML5 in here. Sure, it's what makes up most of the internet, but in gaming? It's viable, and for many reasons too.
HTML5 is the best environment for browser gaming, which is easy to learn and ensures you a solid audience base. It carries many elements and robust features. It can work with other video game programming languages like WebGL and Javascript.
With the consistent development of HTML5, web-based games can continue developing into more sophisticated systems. The good thing about this system is it's easy to learn and versatile. It will grow further over the next few years and grow in complexity even further.
Learn the Best Programming Language for Games
Is there a real best language for game development? The answer is both yes or no.
Yes, there are game programming languages that you need to learn as your base. Coding languages like C++ and HTML5 are important. They are critical for understanding and tackling problems with game development.
Once you have a solid background with your base codes, learning everything else is easy.
There is no best programming language for games. Depending on your intention, there will be a better video game coding that can tackle the problem you have.
If you want to learn more about games, gaming news or you want straight hip hop news, feel free to check out our other guides. If you want your info from people in the business, we're the right hip hop news source.
Read some more and see what we're talking about.