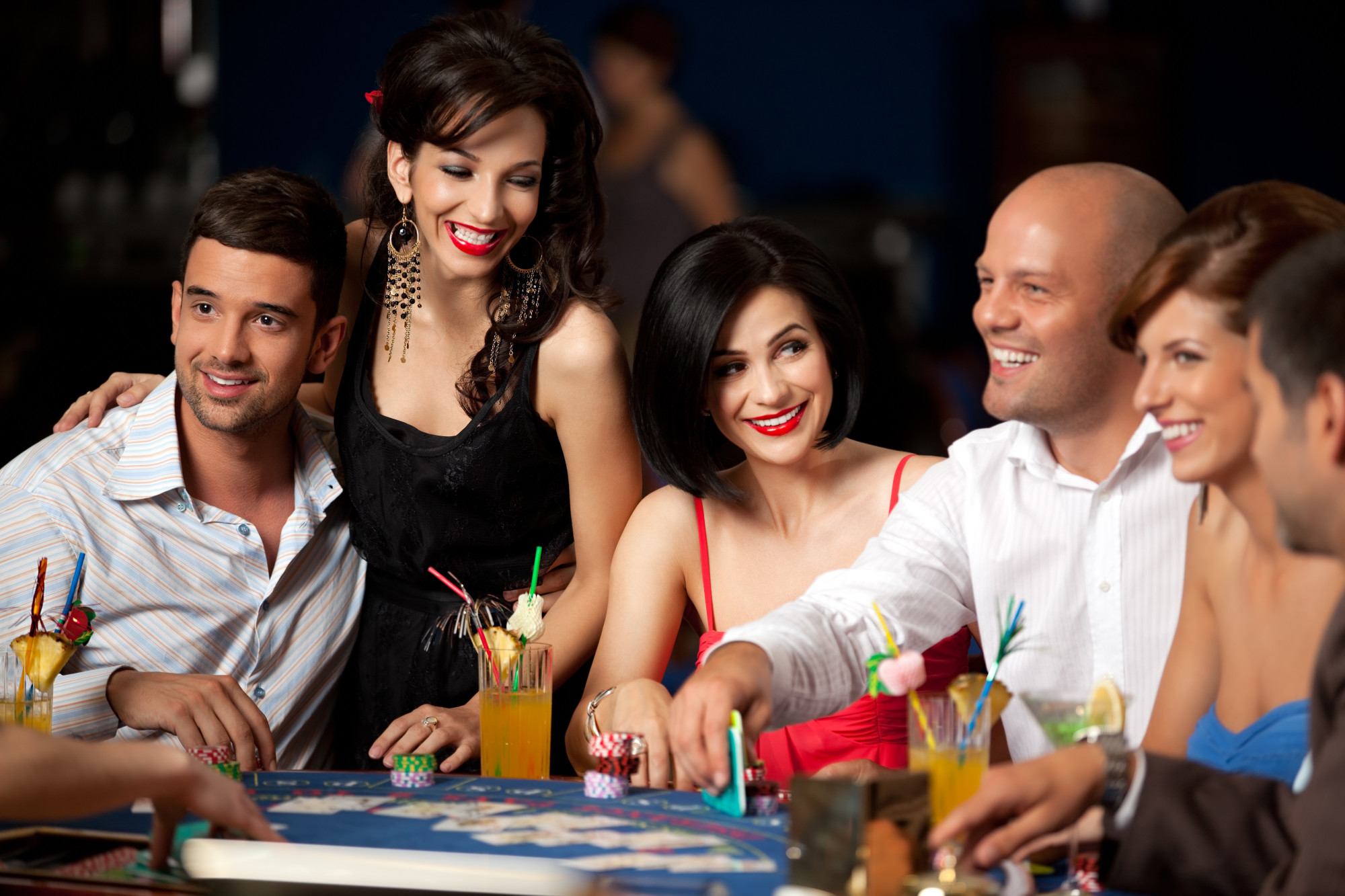 A trip to Las Vegas may sound fun, but it's not always the most practical destination. Once you begin to look into how much a Las Vegas vacation costs, you may end up changing your mind about wanting to go.
Rather than spending money on an expensive trip to a destination like Las Vegas or Atlantic City – where you're probably going to gamble and may lose more money – you should have a casino night party at home.
Without booking a ticket and getting on a plane, you can still have the casino night you've always wanted. You just need to find ways to personalize your event so that it still feels special.
If you need some casino night party ideas to get you started, read on. Below, we're sharing a list of ideas that are guaranteed to make your party a night to remember for all your guests.  
1. Pick a Theme
The casino scene has evolved over time, and it's also different in different gambling destinations around the world. A casino in Las Vegas today is very different than a casino in Las Vegas would have been in the 1950s. A casino in Atlantic City will be very different from a casino in Monte Carlo.
Picking a theme first will help you plan all of your other casino night party ideas. Think about your ideal casino experience. Maybe you wish you could have gone gambling with the Rat Pack, or maybe you wish you could rub elbows with the rich and famous in Monaco.
Whatever you picture can help you decide on your theme for the entire evening.
2. Send Out Invitations
Sending out invitations for a regular get together with friends might seem unnecessary. But your casino party is not going to be any regular get together. You want to set the expectation from the beginning that this will be a night to remember. Sending individual invitations does that.
Sending out invitations also forces you to think carefully about your guest list, which is important. You want to have enough people to play all of the different casino games you have planned. At the same time, you don't want to have so many people that it's overwhelming or crowded.
When making your invite list, you should also think about skill level for the different casino games you're going to feature. You don't want to have serious card sharks mixing with people who have no idea what they're doing.
3. Dress the Part
Any good themed party should feature incredible costumes, and a casino party is no exception. Everyone loves an excuse to get dressed up, so one of the best casino theme party ideas for adults is to come up with a fun dress code that everyone will love.
Your dress code should relate back to your theme so that your party – including its guests – has a cohesive look.
To make sure that your friends have fun with the theme, give them as much guidance as possible. If they need a little inspiration, you can suggest they look at this article and online resources to get the ideas flowing.  
4. Themed Food and Drink 
No list of casino theme party ideas for adults is complete without a list of food and drinks to serve. There are lots of ways to create a fun menu, and you don't want to miss out on the opportunity to be creative. 
In addition to finger foods that guests can nibble on throughout the night, think about classic dishes like Clams Casino and chocolate dessert cigars. You should have plenty of beer and wine on hand for easy grab-and-god drinks too. 
If you want to make the night really special and on-theme, set up a martini bar. Provide all of the classic ingredients and garnishes, and let guests shake up their cocktail exactly the way they like it. 
5. Hire Dealers
Everyone attending your party wants to have a good time – and so do you! No guest wants to be stuck behind the table, watching as everyone else has fun and gets in on the action. 
To make sure that everyone – including you – can relax and enjoy the night, consider hiring professional dealers. It's an added expense, but it's an easy way to take your casino party over the top. 
Your friends will be impressed with how smoothly the night goes, and you'll actually get to enjoy yourself. Plus, professionals have the best grasp on the rules and will keep everyone honest. 
6. Set up a Photo Booth 
A photo booth may seem a little over-the-top for casino party ideas at home, but it's something you should consider. You're already planning an unforgettable night. You should send guests home with a souvenir they can remember it by. 
In addition to a themed backdrop for the photo, you should also set out fun props that guests can pose with. This can range from feathered boas and prop mustaches to fedoras or fake cigars. 
Set up the photo booth out of the way of where the gambling will happen. It will be a fun activity for guests to do once they're done gambling, and it won't be in the way of the main action. 
7. Give Away Prizes
If you're not gambling with real money at your casino party, you should still find fun ways to reward your "high rollers." A small party favor that you can give out to everyone who attended is a nice touch. 
For those who really won big at the table, you can offer higher value prizes, like a gift card to a local restaurant or small electronic. 
Ready to Throw a Casino Night Party?
Planning a casino night party may feel like hard work at first, but it will be worth it when the event rolls around. It's a theme that you can do a lot with, and all of your guests will appreciate the chance to have fun while gambling — without having to travel to do it. 
Plan ahead, stay organized, and you're guaranteed to throw an event people will talk about for months and years to come.