I'm sure we've all heard about online gambling by now, the industry is a giant, raking in hundreds of millions of dollars in the United States a year. But, what about online sports betting? There's a large amount of stigma associated with sports betting and the implications it can have on honest sport participation, and some people pair it with skepticism about online gambling.
Offering sports betting online has created an industry where people don't need to leave their houses, and can make their bets in real time. Some people feel that they have a better chance of winning in sports betting because they can compare and contrast variables. According to the professionals from Boyd's Bets, some of these sports handicappers are becoming well known for their ability to make these calculations. Although no one can be 100% sure about anything, you at least get a fighting chance with the help of statistics and probability studies done by these experts.
Keeping all this in mind, what did sports betting look like in the past, and what is the future of its online counterpart?
Before The Internet
Betting on sports has a long established history going back thousands of years to when the ancient Romans would bet on horse racing. Following into the modern era, England took up the mantle of sports betting in the form of horse racing as well. This led to the rise of modern betting in North America when the city of Las Vegas legalized sports betting. A few other states including Delaware, Montana and Oregon continued to have legal sports betting operations as they were grandfathered from legislation that made it otherwise illegal. This became problematic for anyone who was looking to gamble in sports, as they either needed to live close to a state that allowed it, or live within that state. Sports betting was frowned upon because many believed it would alter the outcome of various games.
The Rise Of Online Betting
The very first online wager for sports took place in 1996, and from that time period websites around gambling proliferated. The technology required to initiate sports betting exceeded the ability of legislation to be drafted around access. Many states still held that firm on making sports betting illegal despite online access. Many of these sites were held off-shore, and it made sports betting incredibly easy. You no longer needed to live in select states or spend time traveling as you can easily place bets from the comfort of your own home. In the 2000's the number of sites offering sports betting services grew exponentially, and so did the profits of the companies running them.
Regulation
 The United States created an act entitled the Safe Port Act, which had implications for banks and other companies that handled business dealings of online sports betting. This drastically reduced the accessibility of online sports betting, but offshore companies continue to operate. Stress was based on betting through legal means, where taxes could go to the United States government. Gambling tends to be handled on a state by state basis, some states allow for land gambling (in casinos or in-person) but do not allow online gambling. It's important to look up the laws regarding your individual state and what gambling practices you're allowed to participate in this day.
The Future Of Sports Betting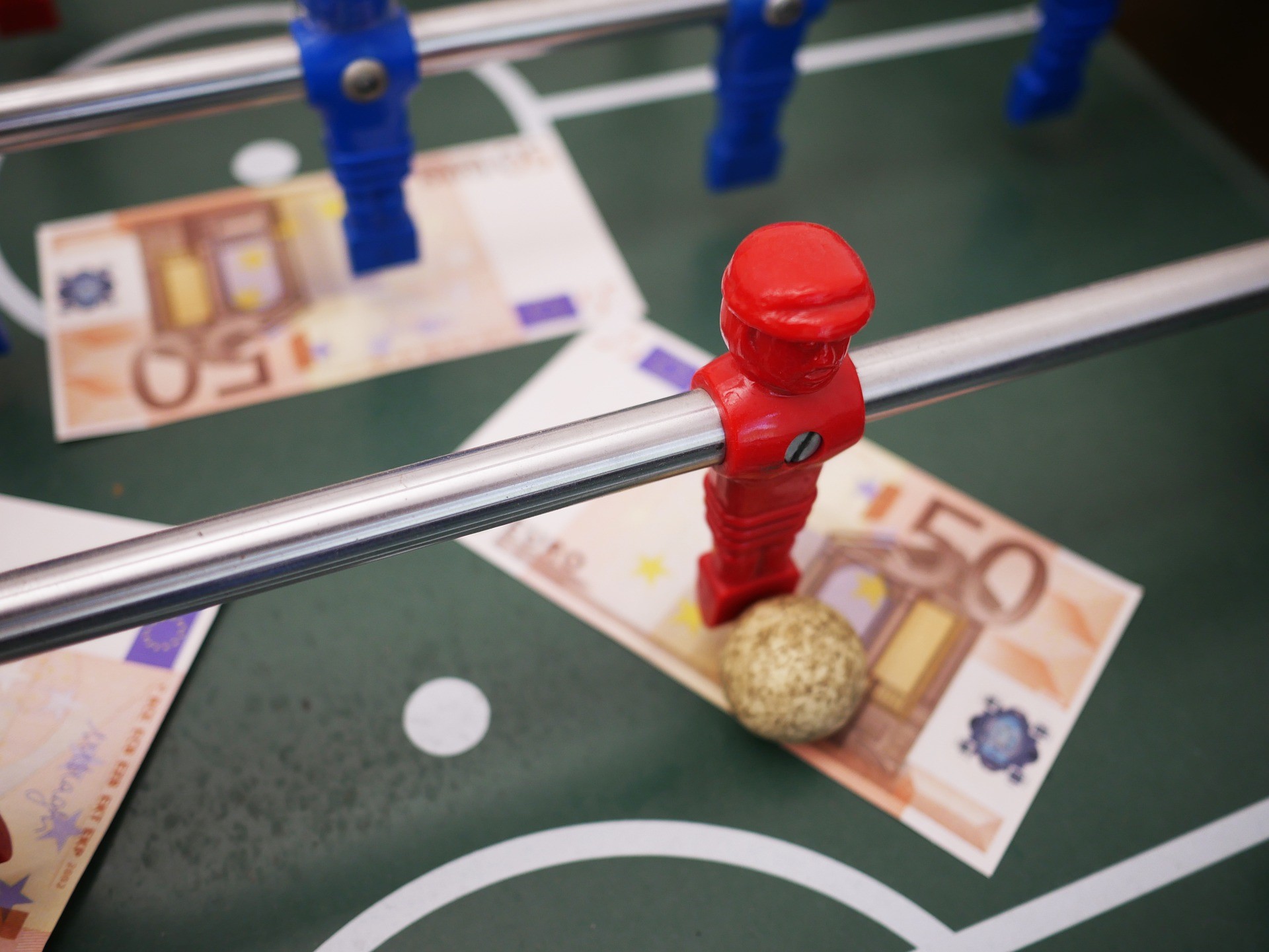 Between 2018 and 2019, a large number of states are joining the ranks of those who are promoting legal forms of sports betting. In fact the majority of states have either started implementing the legislation on sports betting, or have at least introduced a bill even if it hadn't passed. Sports betting can lead to a reduction in the amount of illegal activity that is occurring in and out of the country. I think that there will be an increase in the amount of online services promoting sports betting as well.
Given the increase of legal online gambling in recent years it's a natural conclusion that eventually sports betting will follow. There may be some resistance to this from big organizations like the traditional casinos, but as they realized with online gambling, sports betting online can be lucrative for them as well. There's a large probability that the online sports betting industry will be taken over by legal domestic alternatives and avenues.
It's likely that the public will push most states to legalize sports betting in the future, and shortly after, online sports betting. The biggest problems in the past occurred with illegal operations and online gambling, in general, was subject to those who were seeking to capitalize on loopholes. It's always best to gamble with regulated sites, so make sure you do your homework prior to placing any bets. Giving the continued rise of the internet, it's possible that sports betting will become a national phenomenon in the near future.