Travelling is an experience everyone should have at least once in their life, whether it's a solo mission or with a group of your friends. There's so much on offer around the world there's no doubt you can find something that interests you no matter your criteria. Travelling has almost been coined by the older teenager as something they do before heading off to university and it's a brilliant time to do so, gaining worldly experience at this age is invaluable and often helps teens with their transition into adult life but that doesn't mean you can't pack up and go whenever you please. 
There's always something to learn from these experiences so here we look at 9 ways to make your travels a valuable learning experience. 
Travelling at School 
The sooner you can get out there and experience different walks of life, the better. Being able to travel when a student at school is not only fun due to being surrounded by your mates, but also hugely beneficial to your development and learning. The professionals of Adaptable Travel state that school trips should be designed to stimulate learning by placing students in fresh contexts relevant to their learning. Making their lessons interactive and inspiring will help solidify the ideas taught in a classroom and on top of that they will have a great time whilst doing it. These experiences will stay with them forever so if you have a chance to travel with your school and your friends, I would highly recommend it. 
Get Out Your Comfort Zone 
We are surrounded by situations that make us feel safe, whether that's our home or our workplace, even the town in which we live, but this doesn't always make for the best learning environment. Forcing ourselves out of our comfort zone will allow us to experience things we can't at home when surrounded by like-minded individuals. Experiencing new cultures will teach you an enormous amount about humans and expose us to the wonderful reasons as to why we are different. You'll learn a lot about respect when travelling which can be applied to your work and life when you arrive back home. 
Build Self Confidence 
You may have gone through your schooling life as a very shy, timid person that never spoke up in class. There are hundreds of people in every school that are very similar so don't feel like you were the only one. The problem with being quiet and not engaging in class is that it could have affected your learning, not in a negative way but you might not have reached your full potential. Use travelling as a way to really build self-confidence and find the voice inside. 
Discover New Passions
When we travel we inevitably expose ourselves to new cultures and experiences, ones that we haven't encountered before. The whole experience can mean that we might find a new passion, something we want to pursue as a career or something we just really enjoy. Being able to get out and discover these things is a learning experience in itself and you'll often find quirky things that bring real joy to yourself. 
Improve Your Social Skills 
Being able to talk to anyone is a valuable skill to have, and not many people have it. However, when travelling the world it's something that you have to learn, and quickly! Getting over language barriers is something that's a necessity in many places, especially if you have chosen to go somewhere where English isn't widely spoken, but that's ok as it's all part of the experience. You'll come back with a far better ability to communicate with those around you and that's something I believe is imperative to a good life. We have to be able to communicate in every situation, whether it's positive or negative, and it's something we as the human race let ourselves down on.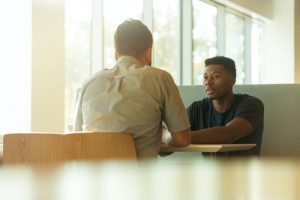 Travel Teaches You How To Be Punctual 
Organisational and planning skills are really useful in life, at home, or at work. Being able to write and keep to a schedule is invaluable. You'll have to learn these skills pretty quickly when travelling the world because if you miss your flight, train, boat or bus then it's going to cost you money and in some cases, a lot of money. Not only that but you're going to miss out on valuable days away if you waste time in the same place because you can't catch a train on time. 
A Clean Slate 
Going travelling gives you the ability to wipe your slate clean, get rid of all preconceptions people have of you and throw yourself into a new adventure as a new person. There are many cases where people are stereotyped in school or in the workplace and forced to feel like someone they aren't, this no longer has to be the case as you can be quite literally whoever you want to be. 
Learn to Listen 
You'll come across many people in your travels that will have hundreds of stories to tell, and these people are worth listening to. Full of wisdom and knowledge, you can learn a great deal from sitting and just listening. Not only that but it's a great skill to have in life and you'll find people will be more accommodating of you if you're willing to listen to what they have to say. 
Learn to Have Fun 
Let yourself go, enjoy your time, and be thankful you're able to do it. There are many people on this planet, including myself, that need to learn how to have a little more fun. Putting yourself in situations which are surrounded by people having fun will allow you to let your hair down a little, go on and enjoy yourself. 
Travelling is brilliant. There is so much you can learn from it and the best thing is you can do it at any age. You'll learn something new every time you step out of the comfort of your own home so don't wait until you start planning your next trip. Use the time you have at the moment to get stuck in discovering the world in which you want to see.