Search engine optimization plays a crucial role in improving the ranking of your website which in turn leads to conversions. When customers want to buy something, they first look for information about the product or service.
To improve the quality of information that you can provide to your visitors, you can use authority backlinks to your site which helps your site rank well in different search engines. However, some people often make a mistake of thinking that they only need just backlinks to rank well but quality backlinks are vital. Some of these common mistakes can lead to poor rankings that can affect your site.
As such, read on to learn the 8 common linking building mistakes and how to avoid them.
1. Misuse Of The Anchor Text
When link building, you should focus on using the right anchor text that is also unique. When many people are looking for information, a post with a great title is likely to grab their attention.
Many people often make the mistake of using generic anchor texts for their backlinks and this can affect the ranking of their sites. You should avoid the use of generic anchors like "click here", "this site" or "this website explains" among others.
When you choose a site with great information, it will naturally fit into your website and it will help the visitors to get the information they will be looking for. The advantage of using such a link is that it will contain key phrases that you would also be trying to rank for.
2. Avoid Creating Unnatural Link Profiles
If you do not have the right linking strategy when you build links, you may never know if you will succeed in your endeavor. According to the blog post, The Best Anchor Text Distribution Using Backlink Research – SEO Link Strategy, to manage backlinks properly you must understand the correct way to use and create them.
It is essential to avoid building backlinks unnaturally and try to get quality links that can promote the ranking of your site. Many people believe that creating quality content that can appeal to the interests of different visitors is enough to improve site ranking and backlinking might not be a big issue.
However, this is not the case as you risk messing everything. You can avoid this by using link maps that are based on some of the proven number 1 ranked link profiles when you build your backlinks. You can build your link map using Google, the most commonly used search engine. The key phrase should be embedded in the anchor text naturally and it should not appear to be forced.
3. Use Relevant Backlink
When choosing backlinks for your site, you should choose relevant backlinks. For instance, each niche in business consists of competing websites that have relevant information to the industry. Other websites rank high in certain industries compared to others which means that link profiles also vary according to categories.
There is also the aspect of brand authority as determined by Google. If you choose sites with established brand authority, this will help your site to rank for key phrases quicker.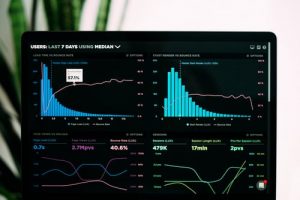 4. Using Links With Bad Reputation
The other mistake that you should always avoid is to use a link with a bad reputation to your site. For instance, you should avoid illegal sites, spam sites, sites with duplicate content as well as porn sites.
Search engines do not like such sites and this can affect your site too. By using backlinks from bad sites like porn or gambling, you will bring negative SEO to your site. Therefore, you should avoid sites with a bad reputation at all costs.
5. Try To Use Page Title As Anchor Text
When backlinking, you should also try to use target key phrases as backlinks and you should do it naturally. For instance, if you share the blog post by its title as the backlink, then you know that it is 100% natural. This also helps to drive traffic to your site if the title of the backlink ranks high on the search engine and it also has relevant information.
6. Focus On Quality Content
To improve your ranking in SEO, you should focus on the quality of the information rather than quantity. When you decide to be authoritative through the use of backlinks, you should make sure that you are adding useful content that will add value to your site not to increase the length of the content.
It is essential to pick the most interesting and relevant data when backlinking to improve traffic to your site. You can build some custom navigation or add a few graphics or video to your backlinks to make them appealing to the visitors. This is not only visually appealing but it helps the visitors to easily access the information they will be looking for.
7. Segment Your List
In some instances, other people forget to segment their list which can affect the rankings of their sites. When link building, you should not forget to segment your list according to industry, interests as well as geography among others. This will help the search engines to quickly pick your sites which helps improve your ranking. 
8. Poor Timing
Poor timing is another common link building mistake that you should avoid if you are concerned about improving the ranking of your site. You might have great content but you need to take advantage of the season if you want it to have a meaningful impact. For instance, you can consider elements of seasonality that include weather seasons, holiday seasons, election seasons, sports seasons, or industry-specific seasons. A seasonal coincidence can promote your content to become an instant heat. 
Link Building plays a crucial role in Search Engine Optimization (SEO) particularly off-page optimization. If you want to rank well in your SEO endeavor, you should try to get quality backlinks that provide authoritative information that can help them in their search. The use of backlinks not only helps provide great information to the visitors but it can make them stay longer on your site which is good for ranking purposes. Additionally, the use of backlinks is a natural way of referencing other websites which helps the visitors get all the information about a product or service they want from one site.