The field of insurance has been preoccupied for years by the older generation. It's always been one of the most attractive fields for them, and it's for good reason. Insurance is a career in which you can quickly climb the ladder if you know what you want to achieve. It is also a lucrative one.
However, it seems that most of the Millennials don't even consider this career path. It's such a shame, as, starting 2020, it looks like there are 400,000 vacancies opening up over the next three years. Not only are the baby boomers retiring, but insurance companies are also looking to increase their workforce. Once you discover more here, you'll get a clear idea of just how a plethora of vacancies are starting to open up in the industry. From insurance agents to adjusters to financial advisors; the arena is full of opportunities today. The best thing of all is that you'll find little competition from your fellow Millennials!
Here are 7 insurance jobs that you can pursue this 2020:
1. Actuary
As an actuary, you'll be doing some of the most important aspects of the insurance process: analyzing data, assessing future risks, and suggesting the best route of action for the whole insurance strategy. Based on your work as an actuary, insurance policies will be designed and serious financial decisions will be made, such as whether or not to invest in a certain project. To become an actuary, you'll have to have an 8-year expertise in the field, alongside certain educational requirements.
2. Risk Analyst
An actuary can work as a risk analyst, but it can't be the other way round. While an actuary looks into the data to assess potential future risks in providing insurance, such as death, loss of property, illnesses, or injury, the job of a risk analyst is more confined to the business operations. Risk analysts focus on strategic business analysis modeling, utilizing their risk analysis expertise in evaluating systems, assessing management, and optimizing risk control strategies.
3. Insurance Claim Adjuster
Insurance claim adjusters oversee full claim operations. They oversee all lines of insurance, implementing and managing claims programs. Their work includes interviewing individuals to assess the authenticity of the claim, after which they formulate the best offer to the claimants. They're also responsible for setting strategies that aim to develop the operating policies and procedures, as well as working alongside the company's attorneys if the claims are rejected by the claimants.
4. Insurance Underwriter
As an underwriter, you'll be the most suitable person to decide whether or not your company should provide insurance to certain clients. You'll be required to have a very strong understanding of risk analysis, policies, procedures, and financial responsibility. You'll need these skills in reviewing the current strategies implemented in risk assessment, procedures, and operations, as well as reviewing applications to accept or reject them. You'll also oversee the underwriting process of the whole company, developing new procedures, implementing advanced practices, and leading everyone in the underwriting department.
5. Insurance Investigator
Since claims are reviewed and investigated as they're made, some of them are suspected of being fraudulent. Whenever that happens, the claim is passed over to the insurance investigator to settle all doubts. An insurance investigator will take all necessary measures in getting to the bottom of the claim, determining its authenticity and whether or not, for instance, the house was really set on fire.
6. Financial Analyst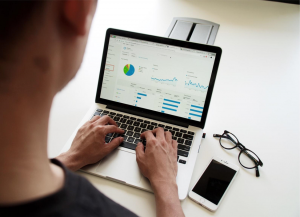 Financial analysts work with numbers, and they're the best when it comes to this job. They're required to have a hawk eye for evaluating financial sheets while having up-to-date knowledge with microeconomic conditions and market trends. With a strong background in finance and accounting, they're responsible for the financial records of the insurance company, starting from preparing and coordinating the sheet to documenting and analyzing the financial aspects of the project.
7. Insurance Sales Agent
As an insurance sales agent, you'll be the first point of contact with all potential customers. You'll be responsible for selling them insurance of different categories, whether it's health, home, auto, commercial, or even life insurance. Your job will mainly be sales, which depends largely on your negotiation and communication skills. However, your job relies heavily on your ability to build trust and credibility with your customers, which makes the human element of this job strong and crucial.
The insurance industry is opening up with a plethora of vacancies, and there's no time like 2020 to get started on your career in insurance. It's especially very promising for Millennials owing to the weak competition, they'll be facing. Whether you're looking forward to being an actuary, a risk analyst, an adjuster, an underwriter, an investigator, a financial analyst, or an insurance sales agent, you'll surely find a lot of opportunities waiting for you.