Click HERE for PBH's Gjonaj / Dating Therapy eksposal to better understand this thread
Let's take a brief moment to remember some of PBH's "classic" yet repetitive moments before we begin to unravel this polarbearhunter / ribcrackersavage / dantheboof3800 / RandomDudeonthenet character
-----------------------------------------
-----------------------------------------
Let's get started...
I'm going to give a step by step breakdown on how I specifically found this guy and how dumb he is...
(First, I began to notice a while back in his posts he would purposely give off obvious information of himself in a reverse-psychological attempt to make nobody interested in exposing him)
This gets deep, please keep up
This all orbits around the sole fact an admin gave me his IP address in chat, which led to this (in simple terms) confirming everything I later found.
Again, in simple terms, cellphones tend to give off fake locations (he was showing up in TX which I assumed was Jobe pretending to be him) but later did a hard search and discovered it was coming from areas near Redmond, Washington
Then I started searching archives, meaning places he visited and registered to would show up posting from that IP address...
First I found a tumblr account along with some others showing up on some dating sites (go figure). But something was strangely odd, he used the same "polarbearhunter" name on almost every one of these sites.
So guess what I found?
Polarbearhunter has been liking and posting gay old men tumblr porn
Click HERE for his Tumblr page, NSFW
So I began looking at the dating sites and guess who I find from
Redmond, Washington
?
Ladies and gents, I present to you, polarbearhunter
Here are his dating profiles that are worded strangely familiar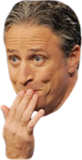 http://nerdpassions.com/dating/polar...nter/activity/
http://www.pof.com/viewprofile.aspx?profile_id=45314929